Le Büro Law and Financial Advisory

Enforcement and Bankruptcy Law
Our main principle at Le Büro is to ensure that our clients acquire their receivables quickly, effectively, and at minimum cost.
Our office provides consultancy and litigation services for the collection of receivables from both domestic and foreign companies as well as individuals.
Commercial Law is a comprehensive branch of law that regulates commercial activities for both natural and legal persons, determining the rules for establishing, maintaining, and terminating commercial relationships, as well as the legal framework for resolving disputes.
International Commercial Contracts Law
An international commercial contract is a contract that is prepared in connection with multiple legal systems and involves commercial transactions.
In the field of international commercial contract law, we provide legal services for the drafting, examination, evaluation, negotiation, and termination of contracts related to all sectors …
Company Law encompasses the regulations regarding the establishment, merger, division, transfer, change of type, and liquidation of commercial companies.
Le Büro provides services in company formations, organization of general meetings, preparation and amendment of company articles of association, …
Le Büro provides legal and financial consultancy services to foreign individuals or legal entities regarding the desired investment areas in Turkey.
Within this scope, it encompasses pre-feasibility studies for planned investments, analysis of risk and return balance, tax advantages and obligations, procedures related to permits …
Banking and finance sector, which are fundamental elements of the economic life, are regulated through laws and the public dimension to resolve disputes through general and specific provisions.
Some actions and behaviors encountered in economic and commercial life are considered as crimes and subject to criminal sanctions under provisions scattered across different laws.
Commercial Criminal Law, which is gaining increasing importance and expanding in scope, encompasses a wide range of offenses beyond its classical definition. …
Maritime Law, examines disputes that arise during maritime activities. It is a branch of law that deals with disputes arising from international trade or coastal trade, ship accidents, transportation contracts, freight contracts, and marine insurance.
Family and Inheritance Law
Family Law is a branch of law that regulates the rights and obligations of family members, taking into account intra-family relationships. Our team strives to act in accordance with the desires and needs of our clients, showing the necessary sensitivity. In this regard, we provide legal support in all kinds of disputes arising from family law …
Taxation is the collection of values, unconditionally and compulsorily, by the state from individuals or legal entities based on their economic power, with the aim of covering public expenses. Every commercial transaction will involve a tax process in return.
Construction and Real Estate Law
Construction and real estate law is a comprehensive and significant field that requires legal and commercial expertise and knowledge. It is a legal area that determines the rights related to immovable properties such as houses, apartments, lands, and regulates the processes of constructing various facilities such as …
Intellectual and Industrial Property Law
In today's world, as commerce becomes more widespread, the diversity of products and services increases, resulting in a growing need to protect labor and originality. Intellectual Property Law is a constantly evolving legal field and covers the protection, registration, and utilization of intellectual and industrial rights, including …
In the field of administrative law, we provide consultancy services for our clients in their investments and projects. We offer legal assistance in analyzing the legal risks of their investments and projects, conducting negotiations with relevant institutions and organizations, negotiating contracts, and providing …
The law of obligations is a fundamental area of law that deals with the relationships between parties regarding debts and claims. In this context, our services cover various legal matters including tort law, special situations in the context of debt relationships, all types of purchase and sale agreements, lease agreements,  …
Our office provides consultancy services in the resolution of criminal law disputes, offering legal assistance to victims, suspects, or defendants. In addition to the service of prosecuting criminal cases related to offense types specified in the Turkish Penal Code and other special criminal laws, we also provide legal supervision of measures such as detention, …

Ayazağa Mahallesi, Cendere Yolu
Caddesi, Vadi İstanbul 2-A
Ofis Blok, Kat:2 No:12
Sarıyer / İstanbul / Türkiye
Tel: +90 (212) 274 32 32
Fax: +90 (212) 274 32 31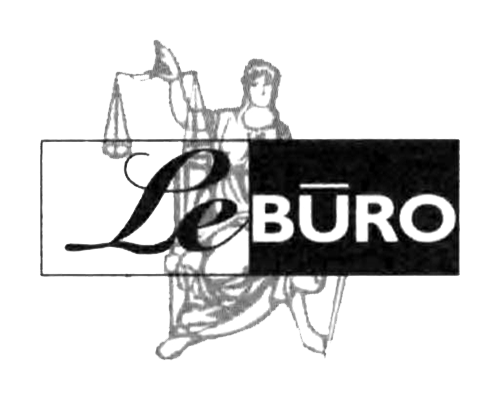 Levent Caddesi,
Güvercin Sokak No:26
1.Levent / İstanbul / Türkiye
Tel: +90 (212) 282 88 80
Fax: +90 (212) 279 99 62
Copyright © 2023 LeBuro. All Rights Reserved.