Le Büro Law and Financial Advisory


Intellectual and Industrial Property Law
In today's world, as commerce becomes more widespread, the diversity of products and services increases, resulting in a growing need to protect labor and originality. Intellectual Property Law is a constantly evolving legal field and covers the protection, registration, and utilization of intellectual and industrial rights, including patents, trademarks, utility models, copyrights, and designs. Intellectual Property Law purpose is to prevent the infringement of property rights.
In this context, our firm provides consultancy services to our clients who have products or services worthy of protection in the field of intellectual property or engage in activities involving intellectual property, through our trademark and patent attorneys.
Enforcement and Bankruptcy Law
Int. Commercial Contracts Law
Family and Inheritance Law
Construction and Real Estate Law
Intellectual and Industrial Property Law

Ayazağa Mahallesi, Cendere Yolu
Caddesi, Vadi İstanbul 2-A
Ofis Blok, Kat:2 No:12
Sarıyer / İstanbul / Türkiye
Tel: +90 (212) 274 32 32
Fax: +90 (212) 274 32 31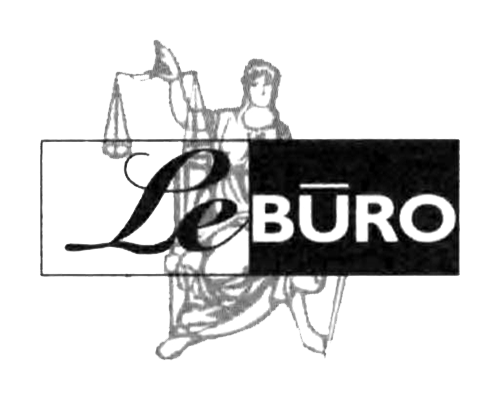 Levent Caddesi,
Güvercin Sokak No:26
1.Levent / İstanbul / Türkiye
Tel: +90 (212) 282 88 80
Fax: +90 (212) 279 99 62
Copyright © 2023 LeBuro. All Rights Reserved.